Mobility ... Simplicity ... Security ...

Create a connected small business: CRM, Sales force automation, Help desk, Sales, Business and Personal Information management software to connect everyone , from anywhere, any time, over any device... Qwikkr apps combine Information Management software and advanced CRM to create a true Business Information Center.
Qwikkr - Here're the two key apps:
QwikTEAM - CRM, SFA, Help desk, Business and Personal Information Management - over 20 modules to handle all your needs.
QwikDESK - Full mobility, any device, anywhere. Mobile access to all your important information. Easy to use, lets everyone participate in the customer experience.
Key benefits:
Mobile and desktop versions.
One, low cost unlimited user license. No per-user fees. Everyone can use the Qwikkr apps.
Private cloud installation. Your data is in your own, private account.
Tools for everyone, from the front desk to sales and service.
Any device - any computer, smartphone or tablet.
Covers the full range of information and sales/service needs.
For everyone in your business, QwikDESK on your smartphone or tablet (and laptop, desktop or any other device ) will:
Manage your desk: email, to do, notes, appointments...
Capture opportunities, manage callbacks, automate processes...
Connect and collaborate with your team...
Provide customers with the best experience - coordinate actions...
Build complete customer histories ... automatically

... from anywhere - on any device - any time.
And for your Sales and Service teams, QwikTEAM does all that QwikDESK does, plus ... provides online, in-depth, full solutions:
Sales: A complete CRM and Sales Force Automation solution. 20+ modules to handle all your sales force's needs.
Service: A full Help Desk and ticket tracking solution to manage, monitor and solve customer issues.
You will succeed ... everyone can be part of the customer process ... you will increase sales and really build your business. You, your team and everyone in your business will be able to work effectively and profitably from anywhere, on any device - laptop, ultrabook, desktop, smartphone or tablet - this is the software for you.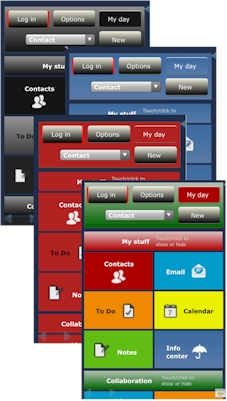 Full Information Management software that centralizes all your business in the palm of your hand.

QwikDesk is designed for simplicity through an easy, in-your-hand interface that runs on every mobile device - phone, tablet, laptop.

Instantly and easily tap into and manage all your key business and contact information. Centrally manage all your daily activities: callbacks, appointments, opportunities, to do, email and more.

And - connect and collaborate with others - capture customer touchpoints - funnel key information to the sales team. Online, real-time, no syncing ...

All without any data permanently residing on the devices... The perfect BYOD solution. Losing the device won't expose any information.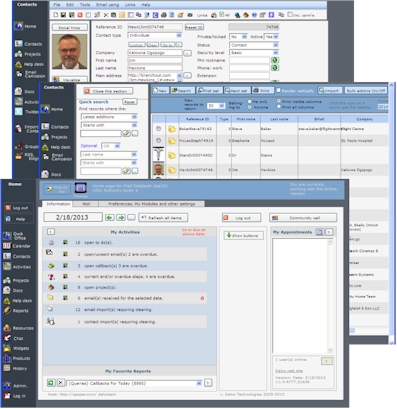 Contemporary CRM and Customer Experience Management...

Designed for the most demanding sales and marketing teams, QwikTeam provides extensive CRM, SFA and sales and marketing functionality for your action teams.

Manage your day, track leads, build and handle your opportunities, create orders, schedule customer contacts, collaborate with your team, drive sales.
Anywhere, any time access to the extensive array of modules - over 20 of them - designed for larger screen devices - desktop computers, laptops, notebooks, larger screen tablets.

From simple information recording to complex customer campaigns, our Qwikkr products handle it all.